How to Use Twitter (X) Marketing to Grow Your Brand in 2023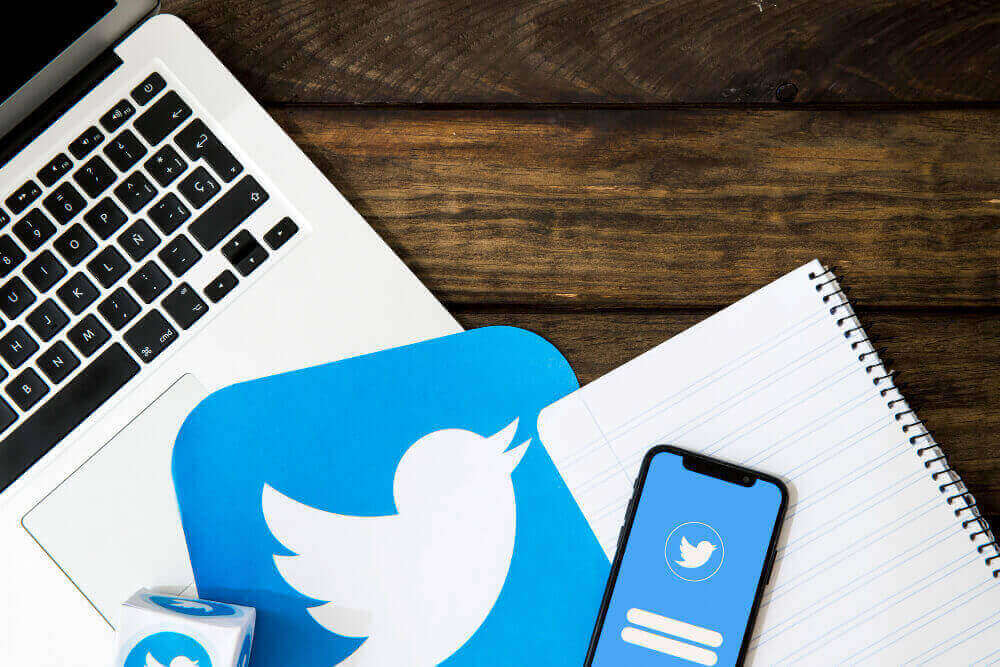 How to Use (X)
Twitter Marketing to Grow Your Brand in 2023
Twitter (X) is one of the world's most widespread and significant social media networks. With over 300 million monthly active users, it offers a great opportunity for businesses to reach and engage with their target audience. But how can you use (X) Twitter  marketing effectively to grow your brand in 2023? In this blog, we will share some proven tips and best practices that will help you create a successful Twitter (X) marketing strategy for your business.
What is (X) Twitter Marketing?
(X) Twitter  marketing is the technique of using Twitter (X) to promote your brand and its products or services. It involves creating and publishing content that attracts, informs, entertains, and inspires your audience. It also involves interacting with your followers, customers, influencers, and industry leaders to build relationships and trust.
(X) Twitter marketing can help you achieve various goals, such as:
Increasing brand awareness and recognition
Driving website traffic and conversions
Establishing thought leadership and authority
Providing customer service and support
Generating leads and sales
Monitoring trends and feedback
Conducting market research and testing
What makes Twitter (X) unique?
   Twitter (X) is a unique social media platform in a number of ways. Here are a few of the things that make it stand out from other platforms:
Real-time conversation: Twitter (X) is a great place to have real-time conversations with people all over the world. You can participate in conversations about current events, share your thoughts on trending topics, and interact with your customers and followers directly.
Short-form content: Twitter's (X) tweets are limited to 280 characters, which forces users to be concise and to the point. This makes Twitter (X) a great platform for sharing quick updates, thoughts, and ideas.
Hashtags: Hashtags are a unique feature of Twitter (X) that allows users to join conversations about specific topics. When you use a hashtag in your tweet, your tweet will show up in the search results for that hashtag. This makes it easy to find and participate in conversations about the things that interest you.
Open platform: Twitter (X) is an open platform, which means that anyone can create an account and follow anyone else. This makes it easy for businesses to connect with their target audience and for individuals to connect with people who share their interests.
In addition to these unique features, Twitter (X) is also a popular platform for news and information. Many news organizations and journalists use Twitter to share news stories and updates. This makes Twitter(X) a great place to stay up-to-date on current events and to learn about new things.
Overall, Twitter (X) is a unique social media platform that offers a number of benefits to users and businesses alike. It is a great place to have real-time conversations, share short-form content, join conversations about specific topics, and stay up-to-date on current events.
How to Use Twitter (X) For Business?
Create a business profile:
You want people to recognize your company's Twitter (X) page the moment they see it. As a result, you should personalize and brand your Twitter (X) profile with your logo, colors, and any other distinctive and memorable characteristics you wish to include. You can personalize your profile in a few different places.
Handle: Your Twitter (X) handle is your username; it should include the name of your company so that your followers, clients, and fans can simply search for and find you on the network.
Header: Your backdrop image is the header image on your Twitter (X) profile. You might develop a distinctive image for your header, or you could use your logo or another branded image.
Profile picture: Your Twitter (X) profile picture symbolizes your company's every action, interaction, post, and tweet on the Twitter network. It's the image that appears above your bio and may include an image of your logo, company's initials, or CEO.
Bio: A Twitter (X) bio gives everyone who views your profile a concise overview of what they're about to see in a 160-character limit or less. It might include your goal statement, a brief describing what your firm does, or something witty and intriguing.
Website URL: You can post your URL beneath your profile photo and bio to guide traffic directly to your website.
Create a Twitter (X) list:
A Twitter (X) List, which any user may create and view, is an organized set of Twitter (X) accounts that you've chosen and sorted into specific categories., for example, contain Management Experts, Top Advertising Experts, Best Business Podcasters, and others. When you open a Twitter (X) List, you only see tweets from the list's accounts. Twitter (X) Lists are useful if you just want to follow specified accounts. You may divide your lists into categories like business inspiration, rivals, and target audience so you can conveniently review their posts, interactions, and content.
Host Twitter (X) chat:
You can arrange and conduct a Twitter (X) chat to engage your followers, discuss a topic, build community, and solicit feedback or insight on anything you're working on.
To host a Twitter (X) talk (or Tweet Chat), select a topic, schedule a time and date for the talk, and create a hashtag for the chat. This information can be shared with your followers in a tweet, on your website, in your Twitter (X) bio, or anywhere else you want.
Advertise on Twitter (X):
Twitter (X) advertising is an excellent approach to contacting your target demographic. This will allow thousands of people to easily discover your tweets, allowing you to build your influence and following. This can be performed through sponsored tweets or Twitter Ads.
Promoted advertising or tweets make your regular tweets show in certain people's Twitter (X) streams or search results. This is an excellent alternative for anyone trying to increase the number of visitors to a specific website. As long as you promote a tweet, your company will be charged a monthly fee.
Twitter (X) will include your promoted tweets in a daily campaign that targets the audience you choose in your settings. All Twitter (X) users can interact and engage with promoted tweets in the same manner they would with organic content.
If you're employing different sorts of tweets to achieve one aim for your business, Twitter (X) Ads is a terrific solution. It's perfect if you want to significantly increase your following and brand visibility through the platform.
When it comes to Twitter (X) ads, your company can choose between several objectives such as app installs, video views, and website conversions, as well as audience targeting for your campaigns. This option will affect the cost of running your ad.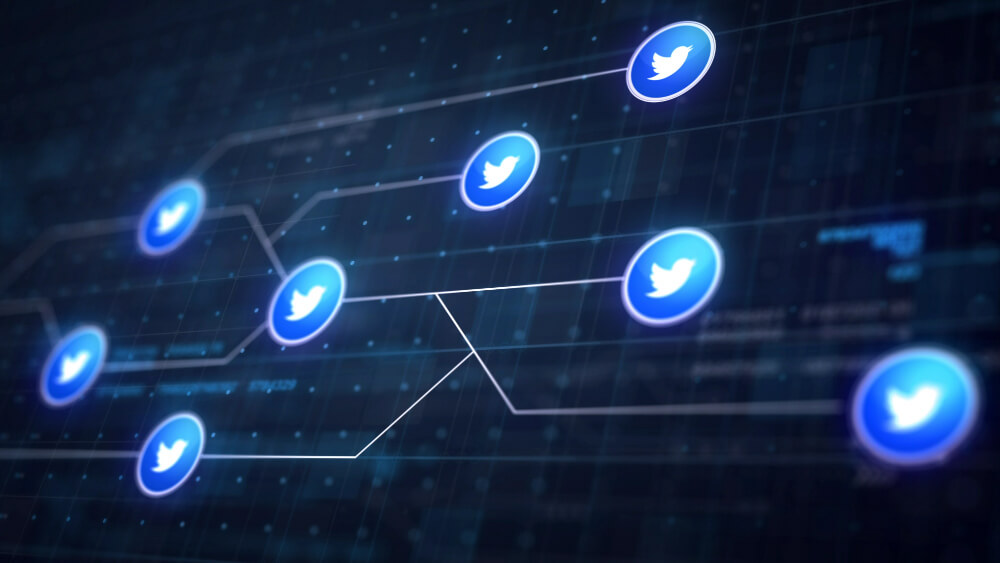 How to Create a (X) Twitter Marketing Strategy?
To create a successful (X) Twitter marketing strategy, you need to follow some steps:
Audit your current (X) Twitter presence. Analyze your profile, followers, content, engagement, and performance. Identify your strengths, weaknesses, opportunities, and threats. Use tools like Sprout Social or Raffle Press to get insights into your Twitter (X) analytics
Define your target audience. Make buyer personas to describe your ideal customers. Research their demographics, interests, pain points, challenges, goals, and preferences. Use tools like (X) Twitter Audience Insights or Follower Wonk to learn more about your audience.
Set SMART goals. The abbreviated term SMART stands for Specific, Measurable, Achievable, Relevant, and Time-bound. Your goals should be aligned with your business objectives and the needs of your audience. For example, you can set a goal to increase your followers by 10% in the next quarter.
Create a content calendar. Plan and schedule your content in advance. Use a tool like Google Calendar or Schedule to organize your content. Your content should be varied, valuable, and engaging. You can use several forms of content, such as:
Text tweets: These are short messages that convey your message in 280 characters or less. You can use text tweets to share tips, facts, quotes, questions, polls, etc.
Images: These are visual elements that enhance your text tweets. You can use images to show your products, behind-the-scenes, testimonials, infographics, etc.
Videos: These are moving images that capture attention and emotion. You can use videos to demonstrate your products, tell stories, share tutorials, interviews, live streams, etc.
GIFs: These are animated images that add humor and personality to your tweets. You can use GIFs to express emotions, reactions, opinions, etc.
Links: These are URLs that direct your audience to your website or other relevant sources. You can use links to drive traffic, conversions, leads, sales, etc.
Optimize your profile. Your profile is the first impression that your audience gets of your brand. Make sure it is complete, consistent, and compelling. Your profile should include:
A clear and recognizable profile picture that represents your brand identity
A catchy and informative bio that summarizes who you are and what you do
A relevant and attractive header image that showcases your brand personality
A link to your website or landing page that encourages action
A pinned tweet that highlights your best or latest offer or content
Engage with your audience. Twitter (X) is a conversation-based platform that requires active participation from both sides. You need to interact with your audience regularly to build trust and loyalty. You can interact with your audience by doing the following:
Replying to their tweets or direct messages
Retweeting or liking their tweets
Mentioning or tagging them in your tweets
Following them back or adding them to lists
Joining or hosting Twitter chats or spaces
Collaborating with influencers or partners
Use hashtags wisely. Hashtags are keywords or phrases that help users find and join conversations on Twitter (X). They can also help you increase your reach and visibility on the platform. You can use hashtags by:
Researching relevant and popular hashtags for your industry or niche
Creating branded hashtags for your campaigns or events
Joining trending hashtags that relate to your brand or audience
Avoiding overusing or misusing hashtags that can hurt your reputation or spam your followers
Analyze and adapt. The last step of your (X) Twitter marketing strategy is to measure and improve your results. You need to track and evaluate your performance against your goals and adjust your strategy accordingly. You can analyze and adapt by:
Using Twitter (X) analytics or other tools to monitor your metrics, such as impressions, engagements, clicks, conversions, etc.
Conducting A/B testing or experiments to find out what works best for your audience
Seeking feedback or suggestions from your audience or experts
Learning from your competitors or industry leaders
Here are some other Twitter marketing tips:
Use keyword targeting in your (X) Twitter Ads:
Twitter (X) Ads include keyword targeting. Keyword targeting helps you to engage Twitter (X) users by including terms and phrases in your content that they have searched for on the platform. This means you may contact your target audience at the precise moment your company, content, and services are most relevant to them.
There are two forms of keyword targeting available on Twitter (X): search and timeline.
Create a (X) Twitter campaign:
Social media marketing efforts of any kind are an excellent method to contact your target audience, improve sales, and drive traffic to your website. You can develop a Twitter (X)-specific social media marketing plan to target individuals and increase your follower base, all while increasing brand recognition through the site.
To build a (X)Twitter  marketing campaign, use the same steps as you would with any other sort of social media marketing campaign:
Research your competitors.
Determine how you will reach your intended audience.
Select the sort of material you will create.
Analyze your outcomes once you've shared and promoted your article.       
Write a strong profile Bio:
It is critical to have a good and memorable bio for your Twitter (X) profile. This is due to the fact that your Twitter (X) bio is the very first thing a profile guest will read about your business — it's your written intro and should briefly convey what visitors can anticipate from your page and content. You have a maximum of 160 characters, so choose your words carefully to ensure your bio accurately portrays your business and shows who you are as a company.  
Monitor your competitors' (X) Twitter accounts:
Twitter (X) is an excellent tool for monitoring your competitors' marketing efforts. To see what they're posting, you can follow them or simply search for them. You can also see basic interaction information such as the amount of retweets, comments, and reactions. This is a quick approach to check what Twitter (X) marketing strategies your competitors are using and whether they are effective.
Examples of Great (X) Twitter  Marketing Strategies
To inspire you, here are some examples of brands that have nailed their (X) Twitter  marketing strategies:
Netflix: Netflix is a streaming service that provides a diverse selection of movies and television episodes. It uses Twitter (X) to showcase its content, engage with its fans, and create a loyal community. Netflix uses humor, memes, GIFs, videos, and polls to entertain and interact with its audience. It also uses hashtags, mentions, and collaborations to increase its reach and visibility.
Starbucks: Starbucks is a coffee company that offers a variety of beverages and food. It uses Twitter (X) to promote its products, share its values, and support its causes. Starbucks uses images, videos, links, and emojis to showcase its products, behind-the-scenes, testimonials, etc. It also uses hashtags, mentions, and collaborations to join relevant conversations and partner with influencers or organizations.
Nike: Nike is a sports brand that offers a range of footwear and apparel. It uses Twitter (X) to inspire its customers, share its stories, and motivate its followers. Nike uses videos, images, links, and text tweets to demonstrate its products, tell stories, share tutorials, interviews, live streams, etc. It also uses hashtags, mentions, and collaborations to create campaigns and events that encourage action.
(X) Twitter marketing is a powerful way to grow your brand in 2023. By following the tips and best practices we shared in this blog, you can create a Twitter (X) marketing strategy that attracts, informs, entertains, and inspires your audience. Remember to audit your current presence, define your target audience, set SMART goals, create a content calendar, optimize your profile, engage with your audience, use hashtags wisely, and analyze and adapt your results. And don't forget to check out some examples of great Twitter (X) marketing strategies for inspiration
HPA-High Performance Academy is a trusted and valuable source of knowledge in the Marketing sector, providing impactful leadership development programs to professionals worldwide by providing them with different kinds of training courses, learning solutions, and corporate training such as Digital Marketing course.
.