hpa love to form a team and work with people who are enthusiastic, creative, and have great learning and development attitude. If you fit the bill perfectly. It's great to have you with us.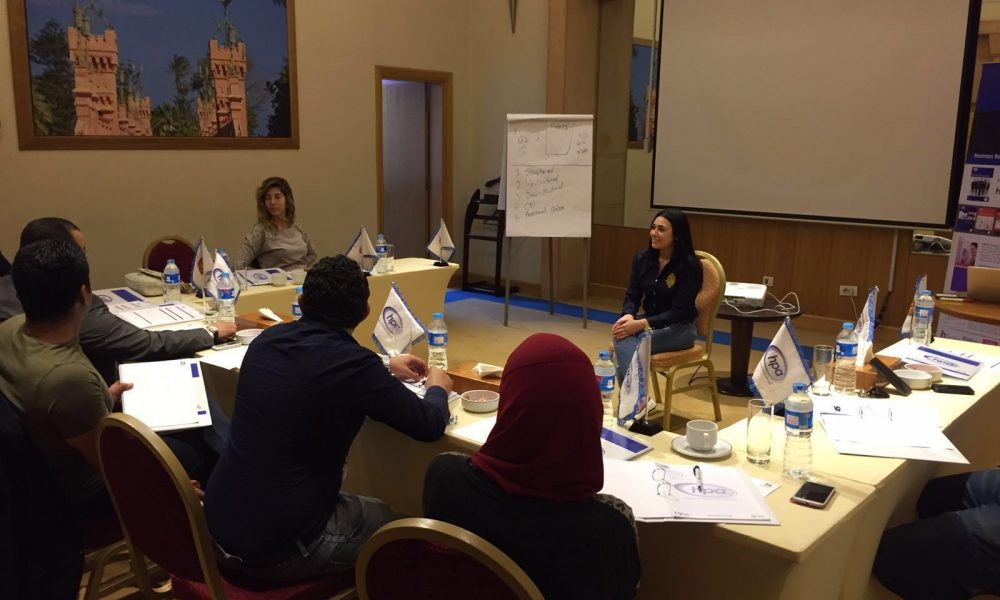 Hpa's training policy is that all types of training services depend on the applied professional approach not only academic theories both in substance or methods of presentation,

And therefore, all the trainers and consultants who are dealing with hpa have a real professional experience for many years and his role is to transfer these experiences to our valued clients and trainees through a unique training process depends on participation and interaction techniques.
The trainer must stick with hpa "learning by doing" Approach so, each lecture includes a Practical Activity (e.g. Problems - Case Study- etc.) that should be answered by trainees themselves and the trainer has to explain the optimized model answer or to correct the trainees answer and directing them to the right path.
In case of any request or complaint submitted by the trainees within the framework of their understanding of their ability to apply any of the program contents, hpa will immediately refer to the trainer to take the necessary actions to meet the demands of our trainees; as a partof maintaining the customer satisfaction.

Totally satisfied customer is a crucial issue in hpa's mission and the trainer as a partner with hpa and a part of hpa's success; he/she should support hpa in achieving its mission.