Supply Chain Management Certification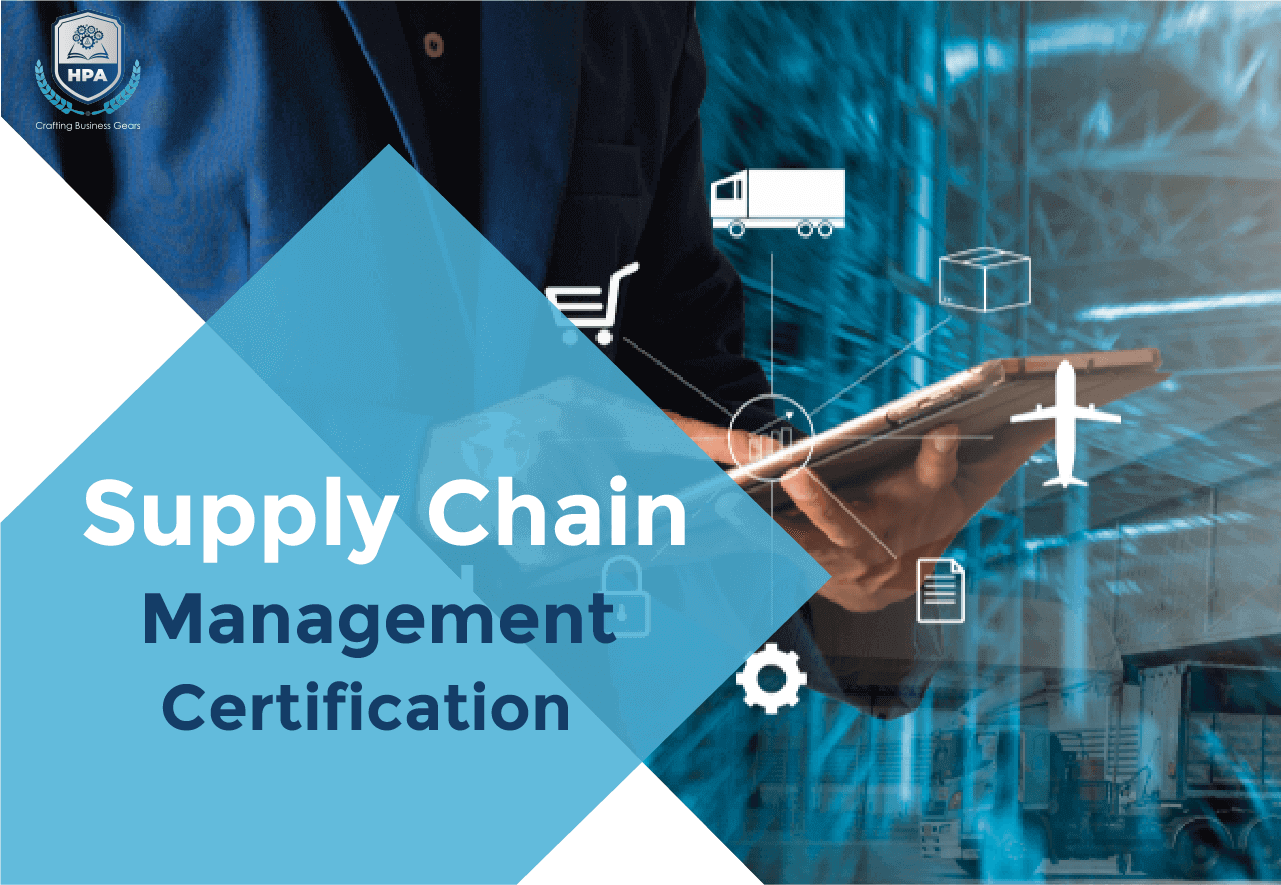 Supply Chain Management Certification
What is the Supply Chain Management Certification?
The Supply Chain Management Certification is for Designing, planning, carrying out, controlling, and monitoring supply chain activities with the aim of adding value, developing a competitive infrastructure, synchronizing supply with demand, and tracking performance internationally.
Learn more about SCM | supply chain management and its importance for businesses functioning in today's competitive marketplace if you as a Business professional want to have a substantial impact on the efficiency, Performance, or profitability of your organization.
Why this Supply Chain Management Certification?
The Supply Chain Management Certification is a comprehensive course that provides in-depth knowledge and practical skills in SCM. By taking this course, you can enhance your knowledge and skills in procurement, logistics, inventory management, demand planning, and supply chain analytics, among other areas. This can help you to improve your understanding and ability to manage supply chain operations effectively.
Supply Chain Introduction
Supply Chain Management Definition
The relation between modern business and supply chains
Supply chain from different perspectives
Managing of Supply chain conflicts
Integration of supply chain management
 
Forecasting and Demand Planning
Importance of forecasting in supply chain
Types and methods of forecasting
Sources of demand
Different time horizons for planning
S&OP, MRP, master scheduling, and business planning
KPIs of forecasting and demand planning
Procurement & Supply Management
Strategic Sourcing, Procurement & Purchasing
Supplier Classification techniques
Procurement and Tendering Processes
Pre-qualifications of suppliers
Different techniques of supplier selection
Types of procurement contracts
Supplier Performance Metrics &(KPI) For Procurement
Production Management
How production affects the supply chain
Production activity control
Capacity management of the production process
Methods of production improvement.
Quality-related tactics (lean, Six Sigma, TQM, and TOC)
Quality Control and Quality Assurance
Inventory Control and Costing
Inventory impacts in financial statements
Inventory categories and types
Safety stock, reorder point, and inventory levels.
Techniques for managing orders (quantities, systems, and timing)
The cost of the inventory and its financial valuation
Techniques of controlling the inventory items
KPIs of the inventory management
Warehousing and Materials Handling
Making a selection between the means of transportation "Land, Air, and Sea"
Space utilization & Layout Design for Warehouses
Material handling equipment and tools
Selection techniques of warehouses location
Distribution centers management
Warehousing Performance and KPIs
Logistics Management
Making a selection between the means of transportation "Land, Air, and Sea"
Managing Liner and chartering logistics
The principal techniques used in door-to-door freight forwarding are by air and sea.
International commercial terms (INCO terms)
Customs processes and HS code
Logistics documents types
LPIs and KPIs of logistics processes
8. Supply Chain Functions by using Excel
Forecasting
Planing
Procurement Management
Inventory Management
After the completion of the Supply Chain Management Certification; Participants will be able to:
Apply operation processes from business perspectives
Create a complete supply chain business processes
Apply the main processes of end to end supply chain
Integrate all activities of the supply chain to be harmonized smoothly
The link between market demand and supply activities
List the effects of the factors on customer satisfaction and resource utilization
Apply different strategies to achieve a demand-supply balance
Assess the performance measurements and KPIs of all supply chain activities
Senior and executive level team members with a stake in the supply chain.
All are connected to supply chain procedures and have an impact on the company.
logistics management and teams of planning, procurement, warehousing, operation
What did our trainees say about this certification?
Course Features
Lectures

0

Quizzes

0

Duration

88 hours

Language

ENG/AR

Students

0

Assessments

Yes