Digital Marketing Course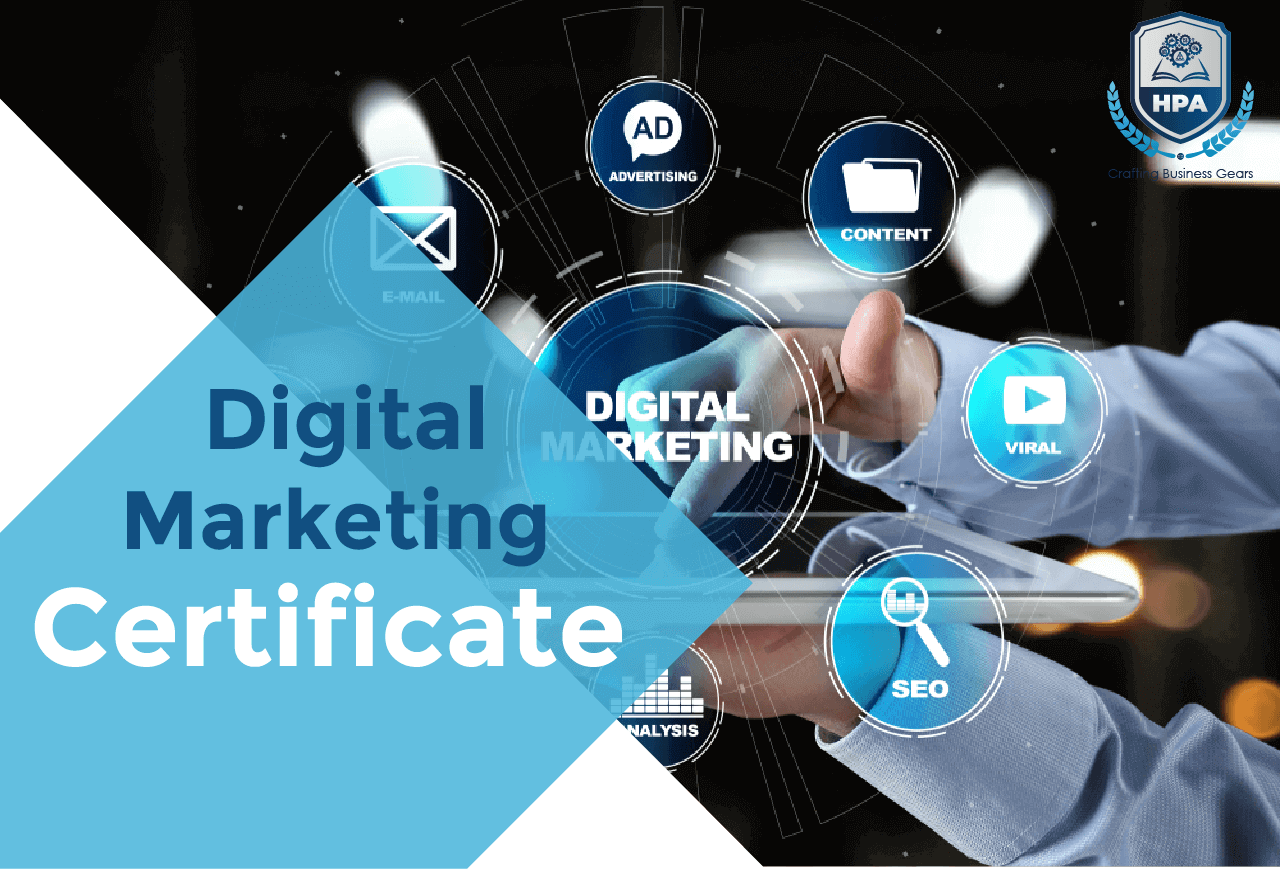 Digital Marketing Course
What is Digital Marketing Course ?
A digital marketing course provides participants with comprehensive knowledge and practical skills in the field of online marketing.
This course is designed to equip individuals with the tools and techniques necessary to navigate the rapidly evolving digital landscape and effectively promote products and services in the online realm.
The course typically covers a wide range of topics, including search engine optimization (SEO), social media marketing, content marketing, email marketing, and pay-per-click (PPC) advertising.
Why Digital Marketing Course?
One of the key benefits of a digital marketing course is the opportunity to stay up-to-date with the latest industry trends and best practices.
Being ahead of the curve is crucial for successful marketing initiatives since the digital world is continuously changing.
Participants learn about emerging technologies, innovative marketing tools, and effective strategies to optimize their online presence and drive tangible results.
Module 1: Digital Marketing Course Fundamentals
The Digital Age Vs. Old-Fashioned Marketing Practices
Digital Marketing Major concepts
How do you launch a business in the digital world?
Social Media Engagement & Marketing
What is the content? How does content marketing help a brand succeed?
What is SEO and how does it impact your efforts at digital marketing?
An overview of email marketing and where it fits into the sales process.
What is a strategy for measuring digital marketing? How can one be implemented effectively?
Module 2: Building Your Website and Managing Your Online Visibility
Establishing your marketing goals and measurement Must-haves for your Business Website
Building personas and structuring the audience
Manage the Dos and Don'ts for your Website Content
Using SEO tactics to increase visibility
Evaluation of website SEO and competition research
Analysis and research of keywords
Content optimization and links building
Comparison between on-page and off-page SEO
Programs that automate the SEO procedure
Iteration and measurement strategy
Success stories and case studies
Module 3: Content Marketing & Blogging
What is the Content Marketing?
The function of content marketing in the context of multi-channel marketing
Recognising your company's goals for content marketing
Determining important user paths and touchpoints, as well as developing engaging content for your target segments at the right moment and place.
Brand storytelling, which combines the idea of storytelling with the role of branding.
Content distribution strategy using integrated marketing across digital media channels.
Analyzing success using KPIs and data
The role of content marketing in SEO and PR
Motivational case studies for content marketing
Module 4: Email Marketing & Social Media
An Overview of Social Media Sites
Facebook, Twitter, LinkedIn, and Instagram: How to Choose the Best Social Media Mix for Your Business
Constructing the Social Assets and Strategy Setting
Strategies for audience Segmentation
Creation and Distribution of Content
Moderation of Digital Engagement & Channels
The importance of email marketing and its place in the broader digital marketing mix
Tips for crafting the ideal email shot
How to increase open rates and writing styles?
What metrics should be monitored for email campaigns?
Success stories and case studies
Module 5: Performance Media & Digital Advertising
Introduction To Social Media Advertising
Overview of the top players in the digital advertising business
What are the common objectives of online marketing? Conversion, lead creation, and engagement are discussed

G

o

o

g

l

e

Adwords and account setting

G

o

o

g

l

e

Campaign Structure & Best Practices
Ad Sizes and the best way to create effective ad copy?
Ad campaigns comparing display and search
How to Measure the Performance of Google Advertising Campaigns and Optimisation Techniques?
Social Media Advertising Introduction
Structure of the Facebook Campaign and Ads Manager (Power Editor)
Various Facebook Campaign Types and Instructions for Setting Up Your First Campaign
Establishing audience segments based on interests and demographics
Reporting Campaign results and metrics to evaluate marketing goals
LinkedIn Advertising introduction
Set up and Targeting Techniques for LinkedIn Campaign
Twitter Marketing & Advertising Strategies
Creating a Twitter ad campaign and using optimization techniques
A Brief Introduction to Remarketing in the World of Digital Advertising
How split testing works and A/B testing in the digital sphere
How can I build landing pages that work?
Module 6:  Digital Analytics & Measurement
Introduction: The value of marketing analytics in evaluating the success of your company
How to Measure the Performance of Websites and Landing Pages
Metrics to assess your Social media marketing's efficacy
What should you consider while evaluating your SEO efforts?
How to evaluate your social media efforts with Google Analytics?
How do I set conversion and goals in Google Analytics?
Advanced Google Analytics techniques for measuring email marketing, PPC, and social media
After the Digital Marketing course completion, Participants will be able to:
Differentiate Between traditional and digital marketing.
Choose the best social media channel for your business.
Create Content and how to distribute it.
Understand what SEO is and how it is used to serve your business.
Know the role of content marketing in a multi-channel marketing world.
Understand what is Google Adwords and how it's used.
Set goals and conversion on Google Analytics.
Business Owners, entrepreneurs
Anyone interested in beginning a career in digital marketing
Course Features
Lectures

0

Quizzes

0

Duration

48 hours

Language

ENG/AR

Students

0

Assessments

Yes