LSSGB | Lean Six Sigma Green Belt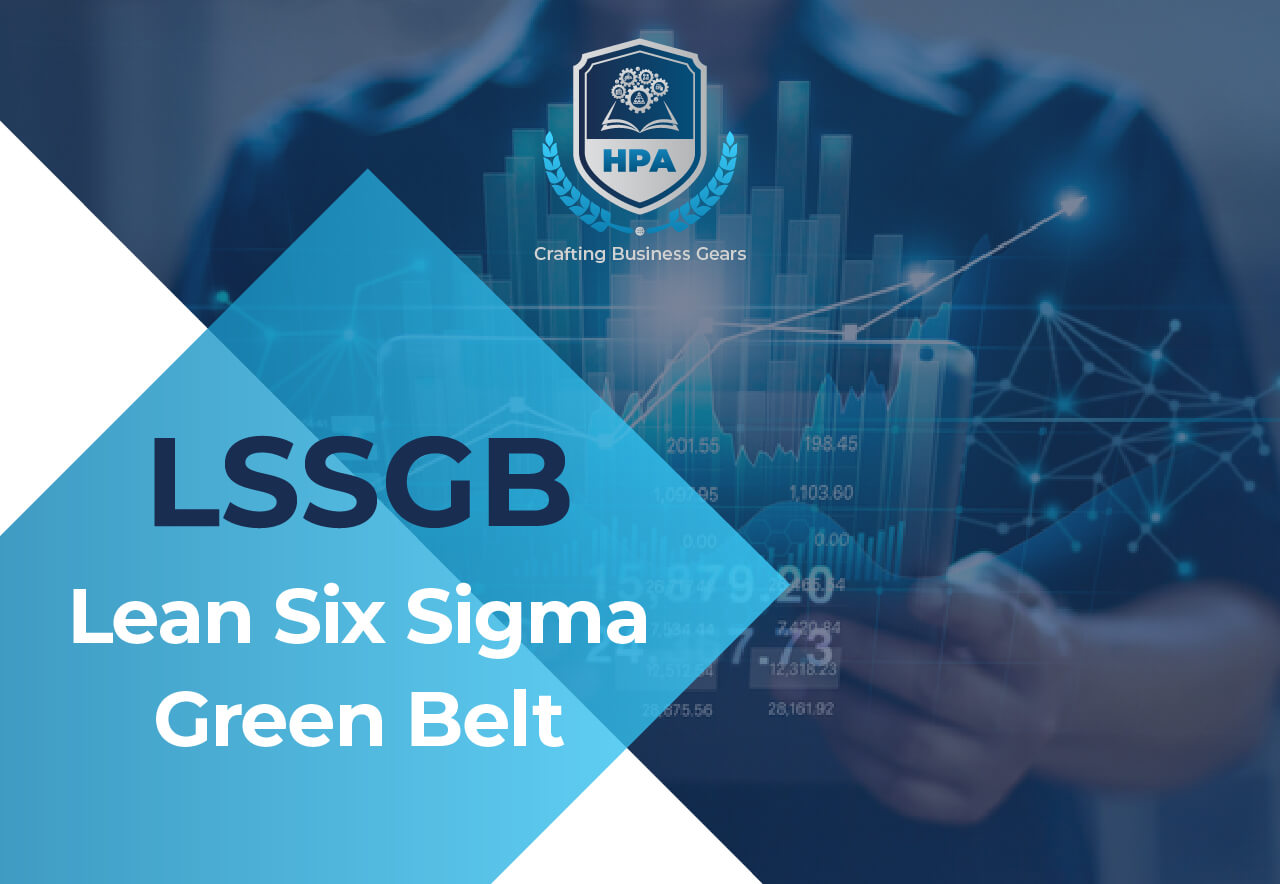 Six Sigma Green Belts are employees at all levels who serve as high-performing team leaders or members of Six Sigma Business improvement projects. This course prepares Six Sigma Green Belt candidates to help deploy Six Sigma approaches and techniques throughout the organization. Most importantly, this course has a practical and applied focus.
LSS Green Belt candidates receive a formal certification from SMART Consulting Egypt when they pass a final exam and complete a project in their workplace that removes waste, reduces defects, increases on-time delivery or otherwise achieves an important performance goal.
1- Introduction 
What is Lean?
What is Six Sigma?
Building Teams.
Managing conflicts.
RACI-RASCI.
Project Plan and gate ways.
Communication Plan.
Project finance.
2- Define Opportunity

Identify & select improvement opportunity
Voice of Customer and CTQs.
Sigma Level Calculation.
SMART Objective.
7 types +1 of wastes
Develop six sigma project's charter.
3- Manage measurement
Develop process maps
SIPOC
Tree diagram to Identify Xs and Ys and Big Y.
Prioritization (X-Y) matrix.
Data collection plan.
measurement system Analysis (variable (GR&R) and Attributes (Kappa))
Introduction for statistical measures.
Descriptive Statistics (central tendency (Mean-Median-Mod) – dispersion
(variance-standard deviation-Range-Inter quartile range).
Normal Distribution.
Assessing Normality (probability plot-test for normality).
Special Cause & Common Cause.
Graphical Analysis and Minitab (Dot Plot-Histogram-Box Plot- Scatter Plot -run
chart).
Determine process performance – SPC (I-mR, X bar-R, P, nP, C, U).
4- Analyze current Performance
Process Capability Analysis (Cp, Cpk).
Identify potential root causes (Fish bone / 5Whys)
Hypothesis Analysis (Test of equal variance – ANOVA (one-way ANOVA) P-test –Chi2)
FMEA.
Conduct correlation analysis.
Regression analysis.
5- Improve Performance
Generate solutions
Select solution
Multi-Vari
Intro to DOE
Develop
Implementation plan
Calculate new Sigma level
Implement solution
6- Control Performance
Develop control plan
Implement monitoring system
Evaluate results
Document changes
Project closing and sign off
Key issues include plaguing the information security world, ethical hacking, information security controls, laws, and standards.
Leading Teams in applying Lean Six Sigma Define-Measure-Analyze-Improvement- Control (DMAIC) methodology of business improvement
Demonstrate the use of intermediate-level quality tools.
Generation of bottom-line financial results
Course Features
Lectures

0

Quizzes

0

Duration

54 hours

Skill level

All levels

Language

English

Students

0

Assessments

Yes