Certified Manager Course (New Managers)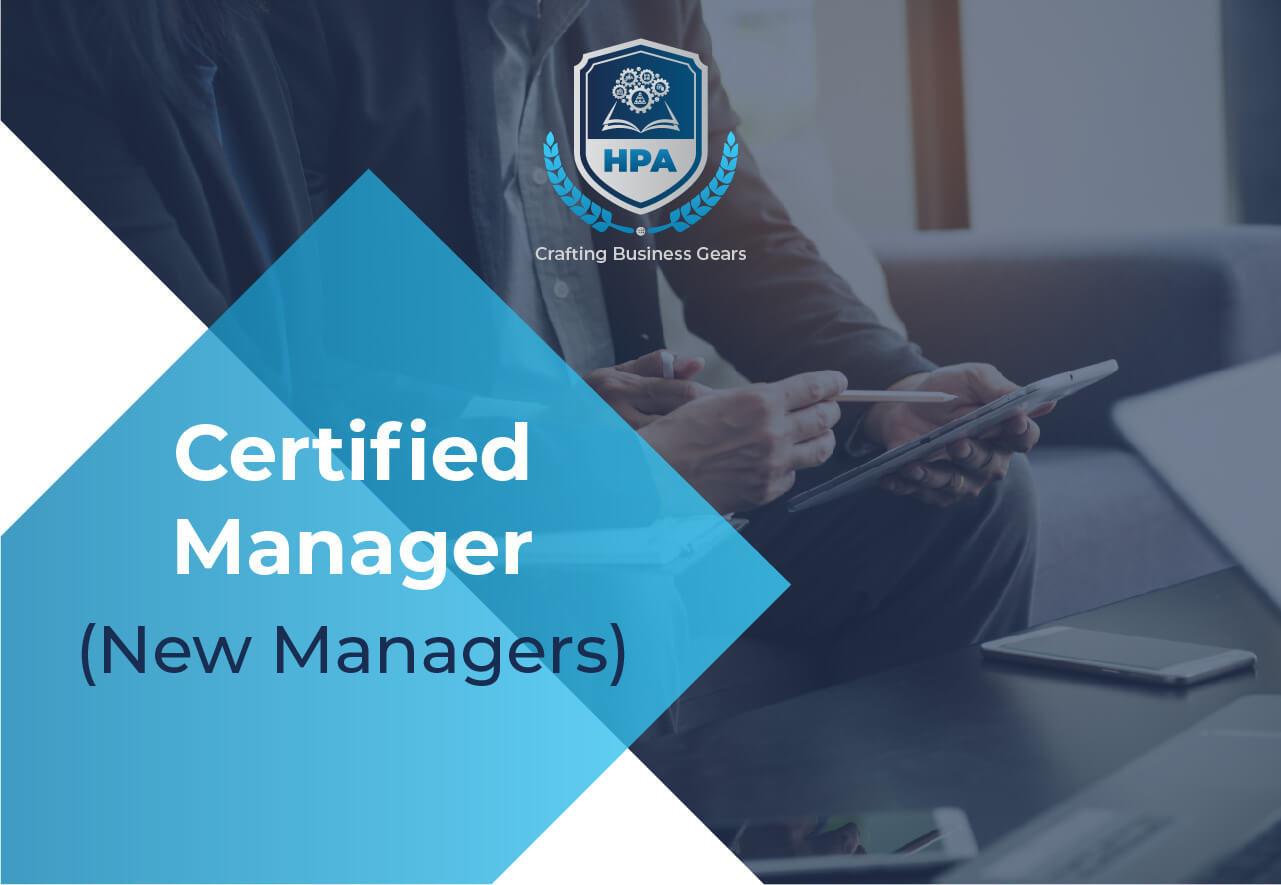 Certified Manager Course
What is Certified Manager Course?
The Certified Manager Course is designed to merge all the management skills that any manager should have. Good Management skills are highly required to be able to manage all the obstacles any manager could face.
Managers should be able to be role models for their employees, work in teams, formulate and implement strategies, take the right decisions at the right time, and ensure the business is able to capture any opportunities in the market.
Why this Course?
Taking The Certified Manager Course that covers topics such as negotiation skills, managing teams, problem-solving, and other management skills can provide you with the knowledge, skills, and confidence you need to succeed in your current role and advance your career. It can also help you grow personally and remain adaptable in an ever-changing business environment, that's why it is important to improve your skills through

The Certified Manager Course.
Managing Yourself
The Role of the Manager
Manager role and responsibilities
What do effective managers do?
Move from individual contributor to a managerial position
Setting SMART objectives
Understanding financial statements
Management vs. Leadership
Difference between management and leadership
How leading people is linked with managing work
Communicate and Present your Results
The communication process
Effective communication
Verbal and Non-verbal communication
Body Language
How to present your results?
Business Correspondence (Email Writing, Report Writing)
Time and Priorities Management
Typical procrastinators & time wasters
What am I here for?
Establishing priorities
The Time Management Grid
Problem Solving & Decision Making
Defining the problem
Gathering information and collecting data
Developing and weighing the options
Choosing the best possible option
Plan and execute
Managing Others
Delegation without Losing Control
What is delegation
Do you need to delegate more?
The advantages of delegation
Why managers don't delegate
What to delegate
How to delegate
Communicating delegated task
Recording and prioritizing delegated tasks
Using checklist
Performance Management Appraisal
Setting performance standards
Communication guidelines and working with staff
Measuring current performance
Comparing with objective
Discussing results
Taking corrective actions
Agreeing with staff members
Conflict Management
Identifying the different types of conflict & problems
How do I handle conflict?
Conflict management styles
Negotiation Skills
Preparing for Win-Win Negotiation
Importance of Negotiation in Corporates
Importance of Negotiation in Daily Life
Negotiation Techniques
Do and Don'ts of Effective Negotiation
How to Manage your Team?
Analyzing different personalities
Building effective teams
Motivation and positive working relationships
Emphasize thoroughness, accuracy, and clarity in communication.
Publicly reward and recognize hard work.
Never go with 'one-size-fits-all.'
Remain as transparent as possible
Personal action plan
After the Certified Manager Course completion, participants will be able to:

Increase your confidence as a qualified manager.
Develop abilities to aid employees in becoming more competent
Confidently assist your team in resolving issues and overcoming obstacles.
Turning Arguments into Discussions
Setting objectives for department and staff
Monitoring Objectives and delivering feedback
Taking corrective action and improving the poor performance
Minimizing Wasted Time
Maintain and improve the business results
New Manager and Seniors
New Manager
New Seniors
Management Department
Course Features
Lectures

0

Quizzes

0

Duration

52 hours

Language

ENG/AR

Students

0

Assessments

Yes