QAD Course | Qualified Accounting Diploma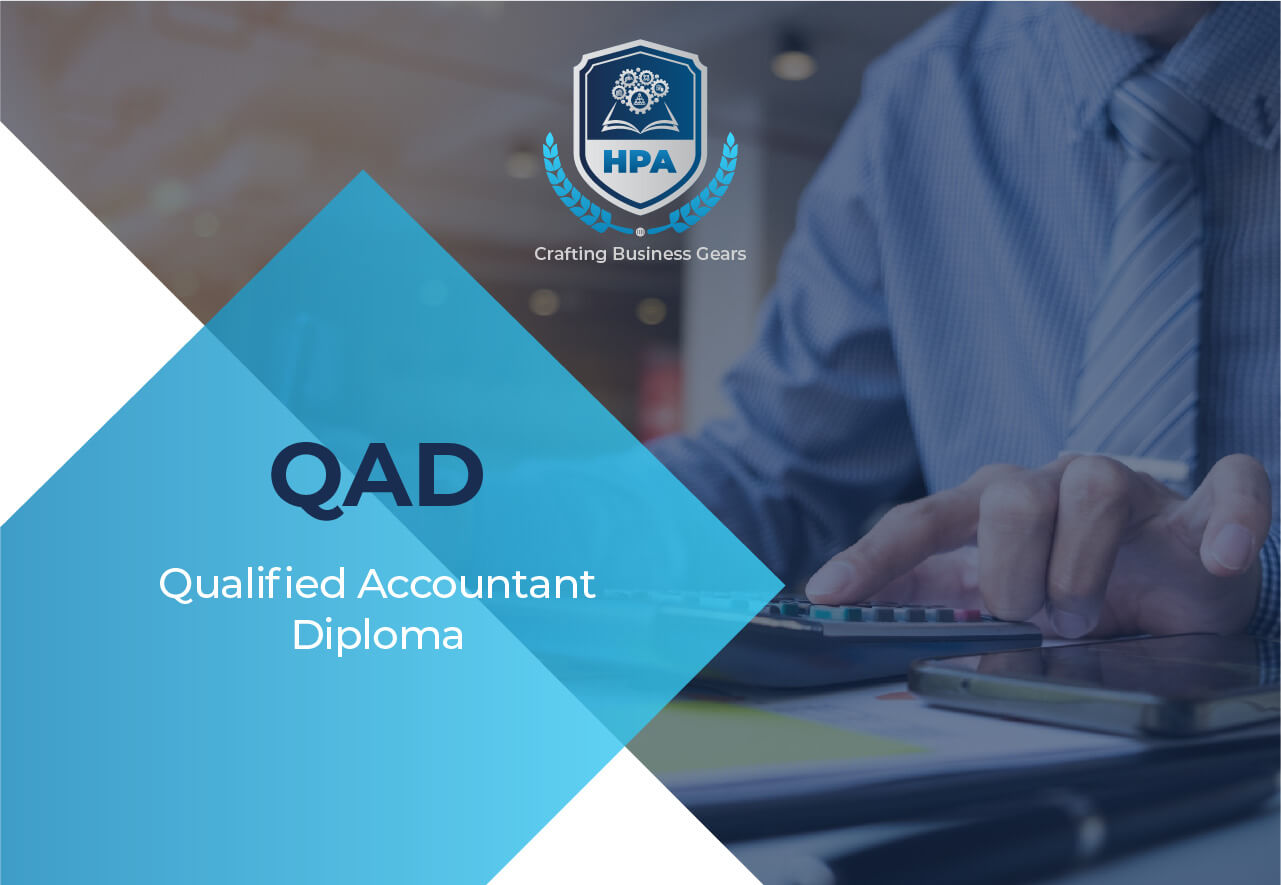 QAD | Qualified Accounting Diploma
What is the QAD Course?
Through the QAD Course | Qualified Accounting Diploma, you'll learn about the different technicalities of financial management functions and discover the important issues, challenges, and opportunities also evaluate and improve your company position through a unique package of Accounting, Finance, Cost, and Tax to compete effectively in the current rapidly changing work environment.
Under the current work environment, it became a must for each one to increase his performance, particularly the finance department's need for a new type of accounting skills that are most appropriate to the work nature.
Why QAD Course?
The QAD Course | Qualified Accounting Diploma covers the fundamental concepts of Financial Analysis, and Cash Flow Management A course covering cash flow management, cost accounting, trade finance, and income tax would be highly beneficial for individuals or businesses seeking to manage their finances effectively. Through an in-depth exploration of these topics, students gain a comprehensive understanding of financial management concepts and tools, which can inform their decision-making processes in the fut
Part 1: Preparation and Measurement of the Financial Statements

Part 2: Financial Analysis

Part 3: Cash Flow Management

Part 4: Cost Accounting

Part 5: Income Tax

Part 6: Trade Finance
Participants who successfully complete the QAD Course | Qualified Accounting Diploma will be able to:
Create your financial statements, including your income statement, balance sheet, and disclosures, in accordance with Egyptian accounting standards.
Make an organizational cash budget plan.
Define how to plan credit policies properly.
Have an extensive knowledge of the principles of Financial Accounting, Cost Accounting, and Management Accounting.
Determine the Break Even point and differentiate between the Absorption Costing and Marginal Costing.
Assess the costs to make managerial planning, controlling, and decision-making.
Avoid any violations in front of the Egyptian Tax Authority.
Have expertise in the international trade process.
Qualified Accountant Diploma "QAD"

is designed for accountants who have more than 2 years of experience in accounting field and those who wish to work at executive and managerial levels.
Course Features
Lectures

0

Quizzes

0

Duration

60 hours

Language

ENG/AR

Students

0

Assessments

Yes