CPIM Certification | Certified In Planning and Inventory Management 8.0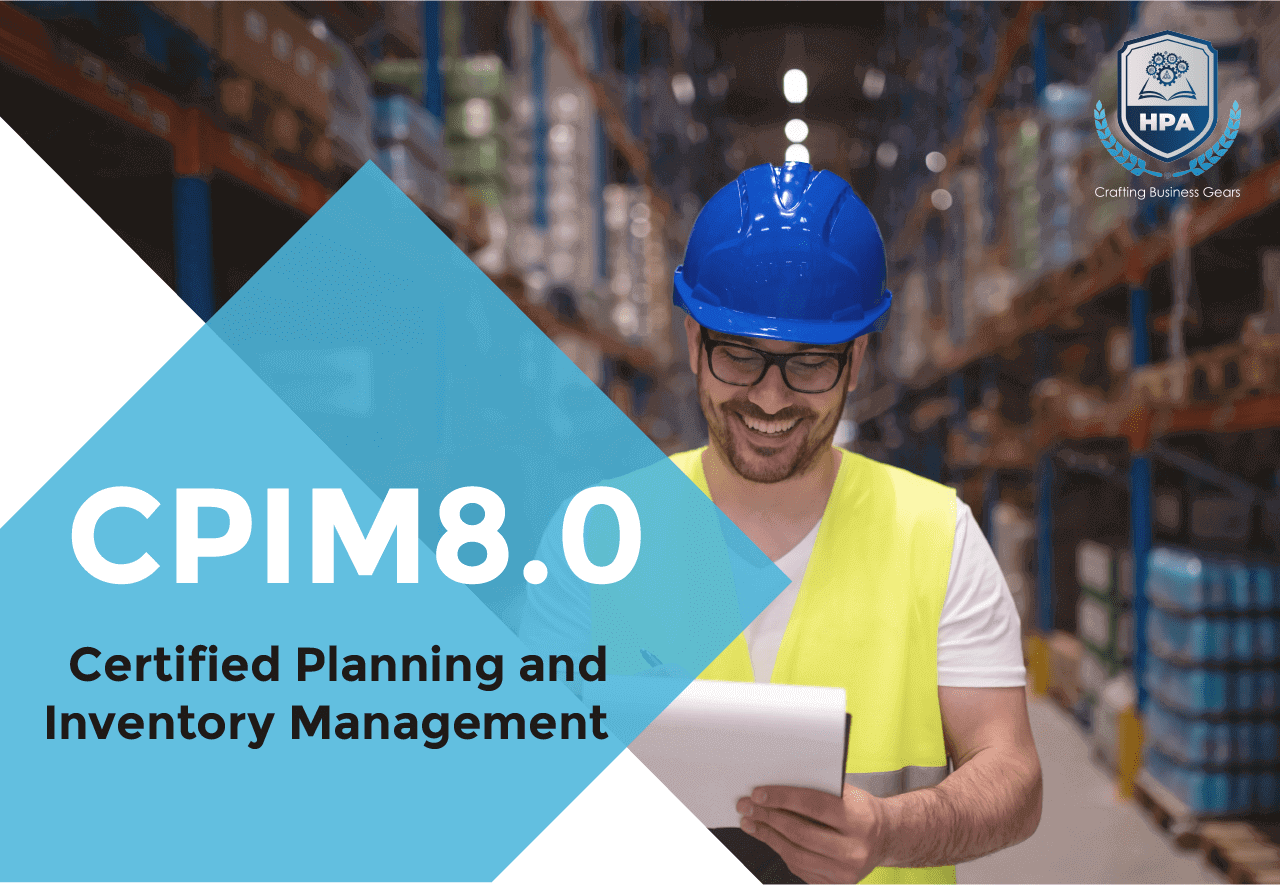 CPIM Certification | Certified Planning and Inventory Management 8.0
What is CPIM Certification 8.0?
The CPIM Certification Version 8.0 by APICS combines CPIM Parts 1 and 2 into a single standardized body of knowledge.
To enable professionals to handle supply disruptions, handle demand changes, and manage supply chain risks; The APICS offers a comprehensive program that incorporates the sector's best practices and standards.
Why CPIM Certification 8.0?
The goal of the CPIM Certification 8.0 is to advance the knowledge and abilities of planning and inventory management.
By attending it, you get to expand your knowledge and keep up with the most recent business trends and best practices.
Obtaining CPIM Certification Version 8.0 can demonstrate their command of an organization's internal processes as well as their in-depth familiarity with materials management, master scheduling, forecasting, production, and the role these processes play in supply chain operations. 
Course Features
Lectures

0

Quizzes

0

Duration

80 hours

Language

ENG/AR

Students

0

Assessments

Yes